Consumers Digest named three Carrier® products as "Best Buys"…and it just so happens that these are three products we often recommend to our customers.
Consumer Digest's three "Best Buys" were:
Carrier's Infinity 20 SEER heat pump

Carrier's Infinity 16 SEER air conditioner/heat pump

Carrier's Infinity variable-speed gas furnace
The Carrier Infinity 20 variable speed heat pump with Greenspeed intelligence is the first of its kind. No other ducted, air source heat pump can beat its 13 HSPF rating for heating and cooling efficiency. The unique, variable-speed compressor, when managed by the Infinity control, actually adapts its output to the needs of the home. This allows the system to operate longer at steadier, lower capacities, which provides the maximum energy efficiency and quiet operation.
The Carrier Infinity 16 air conditioner (also available as a heat pump) was selected by Consumers Digest for its reliability and quiet operation — beating out all other mid-range series air conditioners. It's quiet, reliable, and the available wall-mounted control units are very smart — and even allow you to control the equipment while you're away. It's a great option for when the home or the budget requires a lower cost.
The Carrier Infinity variable-speed modulating gas furnace was named for being the best economical choice for its performance and consumer warranty.  Said the report: "We like the fact that this series has the widest range of input among economy models that have a blower that uses an electronically commutated motor, which makes the blower quieter and more efficient when compared with models that use a standard blower motor."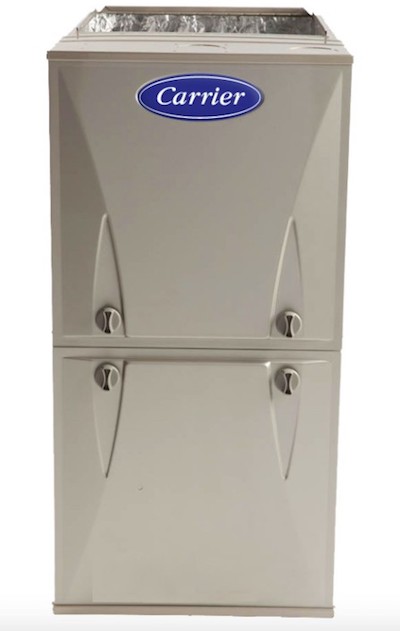 As the largest Carrier dealer in Massachusetts, the Central Cooling & Heating team is thrilled that these Carrier products were recognized as the best performing and most reliable components in their category while providing exceptional value. We think this is of the upmost importance and you can rest assured that we will continue to provide reliable Carrier products for your family!