At Central Cooling & Heating, we think of the communities we serve as "part of our neighborhood." Members of our staff live in these communities, as do hundreds of our customers.
Yes, we know towns like Salem inside and out. And we know we can help you.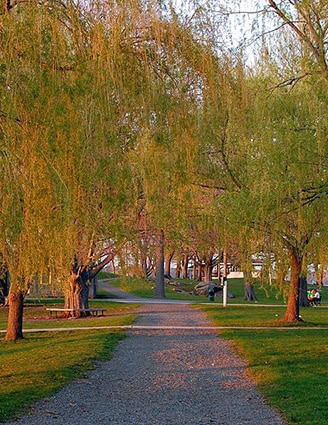 So What do we love about Salem?
Famous for the Salem Witch Trials – held in 1692
Taking a boat out to visit the Misery Islands
Salem is the birthplace of author Nathaniel Hawthorne
Named the "Best Place to Shop" by the Annual Retailers Association of Massachusetts
Reviews from our customers in Salem:
They were well organized and efficient. Shoe covers whenever inside. Let us know where they were in the process. Cleaned everything inside and out. Great job!
Terrific service. They did a great job, were on time, friendly, and made an effort to check on issues. They worked quickly and thoroughly.
I have been a loyal Central Cooling customer for seven years. Their service was highly recommended by my home's former owner. The customer service reps are courteous and helpful. Great service.
Great service! I had the perfect technician to service my system. He was courteous, extremely knowledgeable about the system, updated me on my future needs with an aging system, and arrived right on time.
I've been a customer for over ten years. My system has always run well and been reliable, no doubt thanks to the semi-annual checks. I haven't needed an emergency service call, but I'm confident Central Cooling would arrive timely and fix the issue.
Police cars in Salem are decorated with witch logos