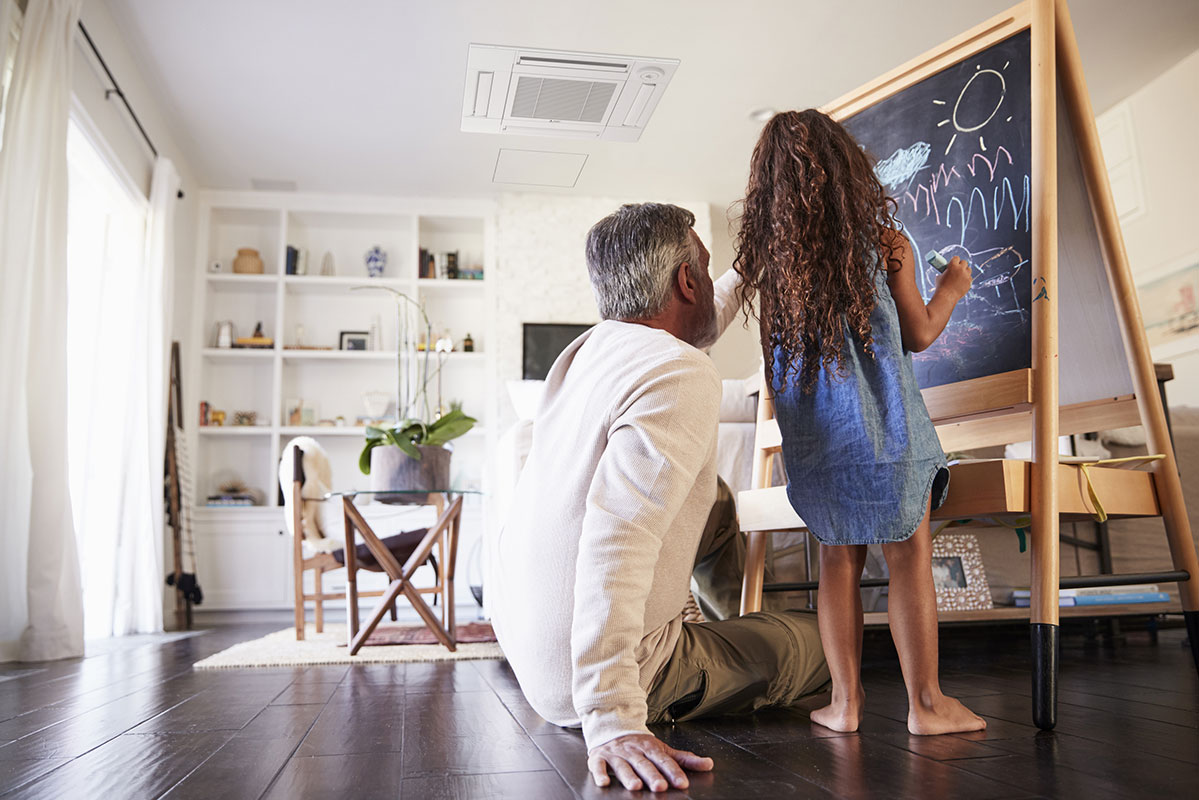 DUCTLESS: A SMARTER WAY TO COOL — OR HEAT — ANY ROOM.
For many homes and small businesses, a ductless system —also called "mini-split" or simply "split"— installed by Central Cooling provides advanced technology in a small, easy-to-install package. They allow you to enjoy precise comfort in one or multiple rooms — both summer and winter — while saving on energy bills and contributing to a greener planet.
Trust the Central Cooling team to keep your family as warm and comfortable as they deserve.  Don't let it get to the point where you have an emergency in the middle of a cold winter's night!
HOW A DUCTLESS SYSTEM WORKS:
Unlike traditional ducted systems, a ductless system gives you the flexibility to transform a room into an oasis of warmth in winter, or a refreshing refuge of cool during a hot summer. So now you can enjoy precise temperatures in sunrooms, common areas, bedrooms, garages — or throughout the entirety of many smaller homes.
can be installed in any home or building, no matter how it is constructed
cool any one room — or multiple rooms
some models offer heating for the fall, winter and spring
control each room's temperature separately, or "turn off" a room
germs and allergens are filtered out of the room's air
affordable, easy, non-invasive installations
40% more efficient than window air conditioning
environmentally friendly
super-quiet operation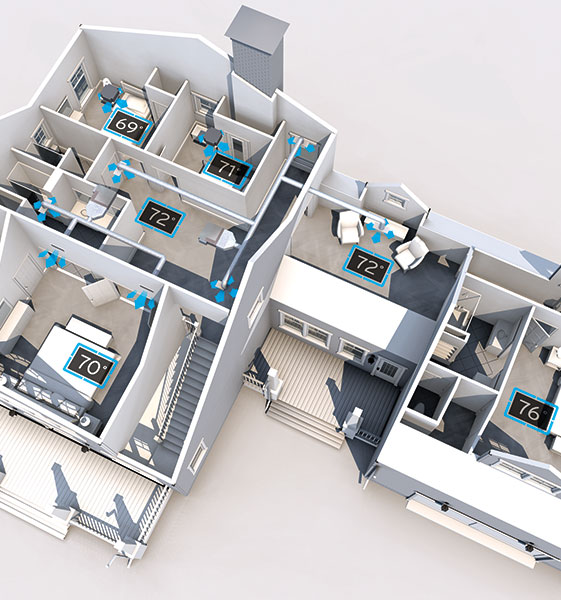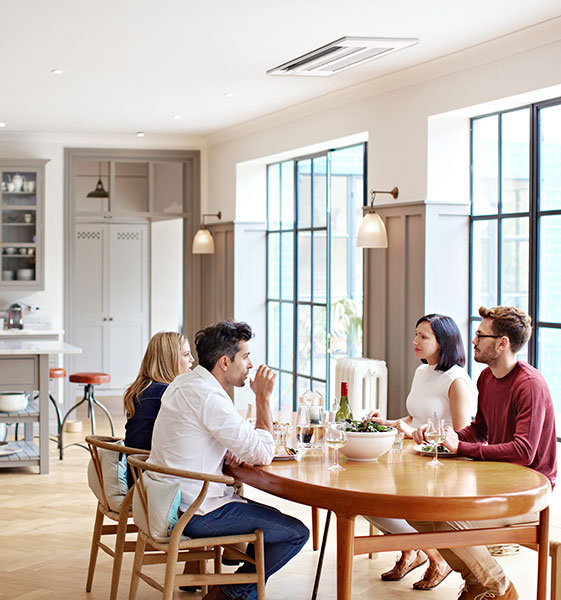 WHAT'S BEST? A "DUCTLESS MINI-SPLIT" OR A "CENTRAL" COOLING SYSTEM?
A ductless system may make the most sense for condos and smaller homes, as well as for specific areas in your house to match your lifestyle: bedrooms, common areas and sunrooms. Plus: it will heat that space in cooler months, too!
The "ultimate" in a comfortable cooling system for your home will be a central air conditioning system. That doesn't mean it's always the best choice for you, but central systems have features like two-stage cooling to help eliminate hot spots and maintain a more even, consistent temperature throughout your home. Learn more.
Whichever system you choose, expert installation is key to making sure the system will run efficiently and economically — while your family remains cool and comfortable. 
Why Central Cooling and Heating?
Too many companies brag about their great capabilities…we'd prefer to simply list a few of our accomplishments:
20+ time winner of Carrier's Dealer of the Year award
Guest "experts" on multiple PBS and Discovery Channel home improvement programs
Consecutive winner of the Angi "Super Service" award
Consecutive winner of the state's "Cool Smart Contractor" award
Recognized as one of the nation's top 25 HVAC contractors by Contracting Business magazine
Simply put, Central Cooling is a family-owned and family-oriented company with a devotion to our customers…but also with over 20 service vehicles and technical staff. We understand our industry…and ductless is a specialty. Give us a try today.
CONSIDER A PRIORITY SERVICE PLAN
For true peace of mind year-round, we strongly consider that our customers sign up for an annual Service Plan. Why?
• Go to the head of the line.
• Save money while maximizing your family's comfort.
Visit our
Priority Service Plans
webpage. If you have any questions, call our home comfort specialists at
800-CENTRAL
and they'll be pleased to provide all the details.